ReusePac Inc. is a world leader in reusable box innovations and supplies with the best designs and big money savings. The broad applications and zero waste solutions save big money for supply chains, consumers, eCommerce, groceries, retail, producers, foods, produce, cold chain, logistics, distribution, manufacturing, automotive, apparel, healthcare, schools and all segments in the society to reuse boxes.  Circular ring and ReusePac boxes are made in the US and major countries in the world.  We quickly supply box samples, and are capable of handling large orders timely.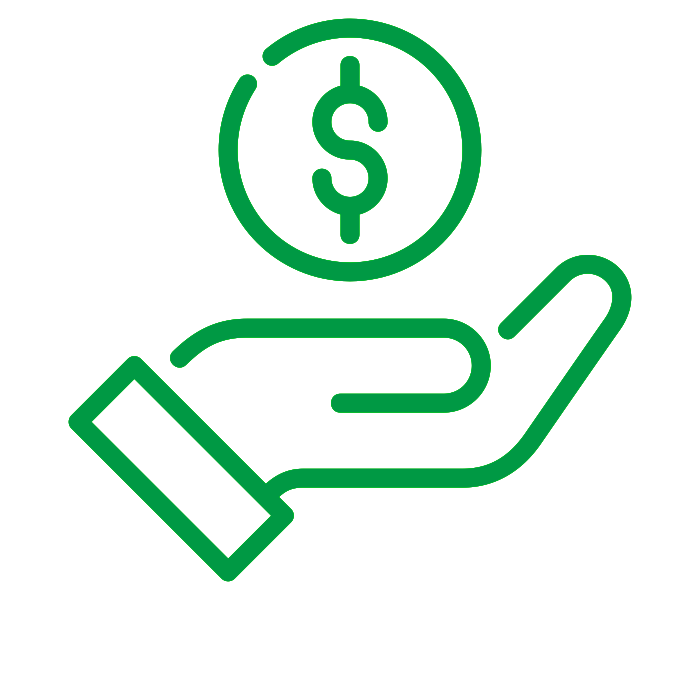 SAVE BIG MONEY
Saving 60% to 80% Costs, Cheaper Boxes in the Market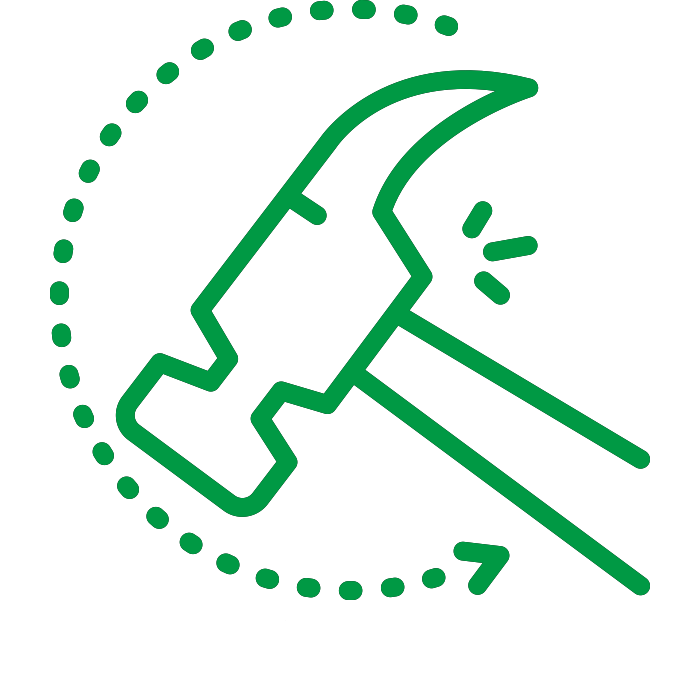 DURABLE & STRONG
Reused over 100 Times, Taking 275 lb. Stack Loads, Fluted Protection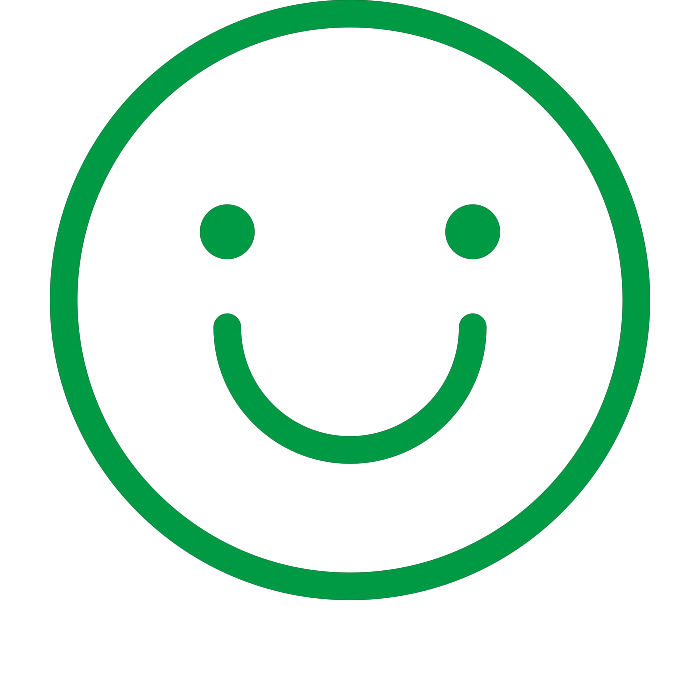 SIMPLICITY
One Piece Folder, Easy to Assemble & Disassemble Light Weight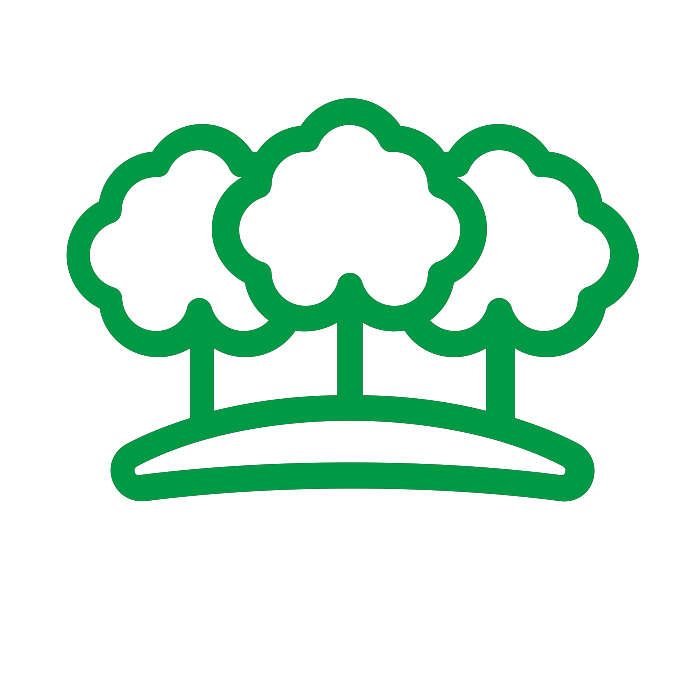 ECO SOLUTIONS
Reducing Natural Resource Consumption and Carbon Footprints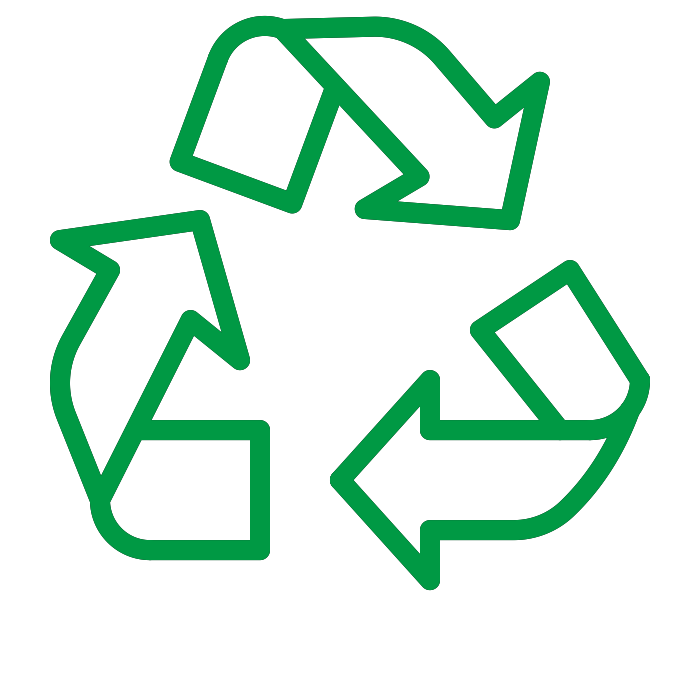 ZERO WASTE SOLUTIONS
Reusable, 100% Recyclable
Not Single Use Plastics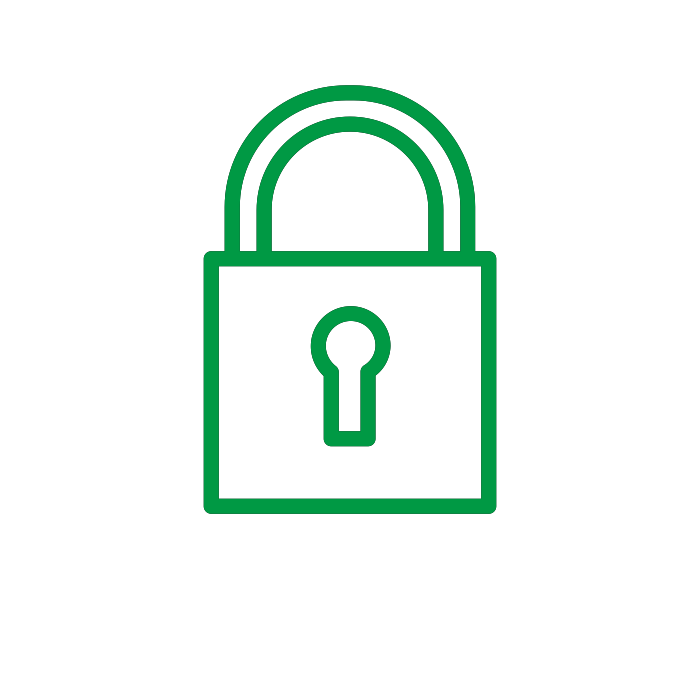 NO PACKING TAPES
Unless It's for Sealing or Mailing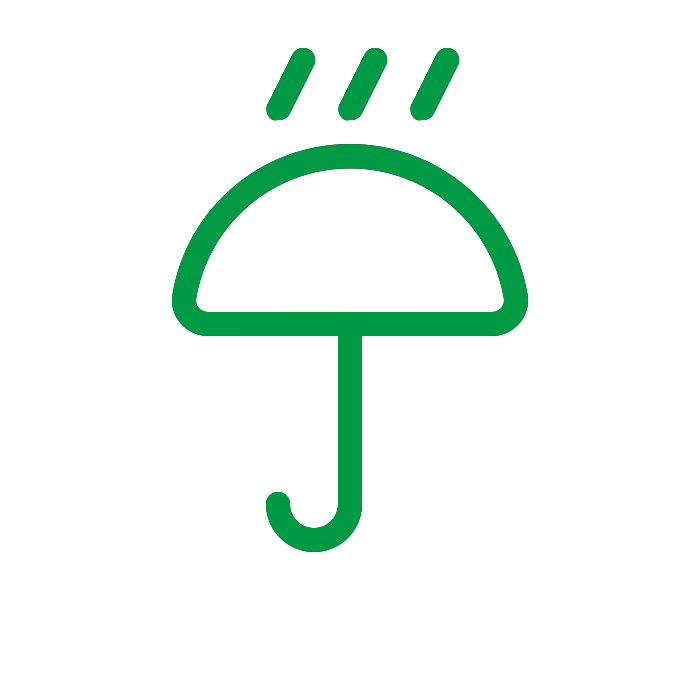 WATER RESISTANT
Easily Wash & Dry, Firm for Frozen Foods & Cold Chain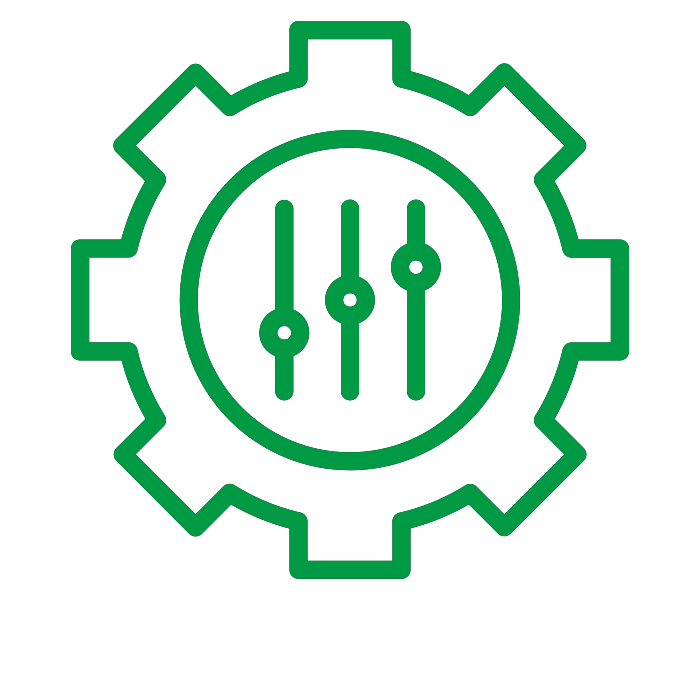 CUSTOM DESIGNS
Customized Reusable Boxes on Your Needs
Reuse over 100 times, ReusePac Inc. supplies the innovative and light weight fluted PP reusable boxes to businesses and customers for broad applications, functioning as reusable shipping box, storage box, moving box, eCommerce box, grocery shopping tote box, retail tote box, cold chain box etc. Consumers can use the same box for both mailing and storage.  We help your business by printing logos on boxes to promote branding and returns.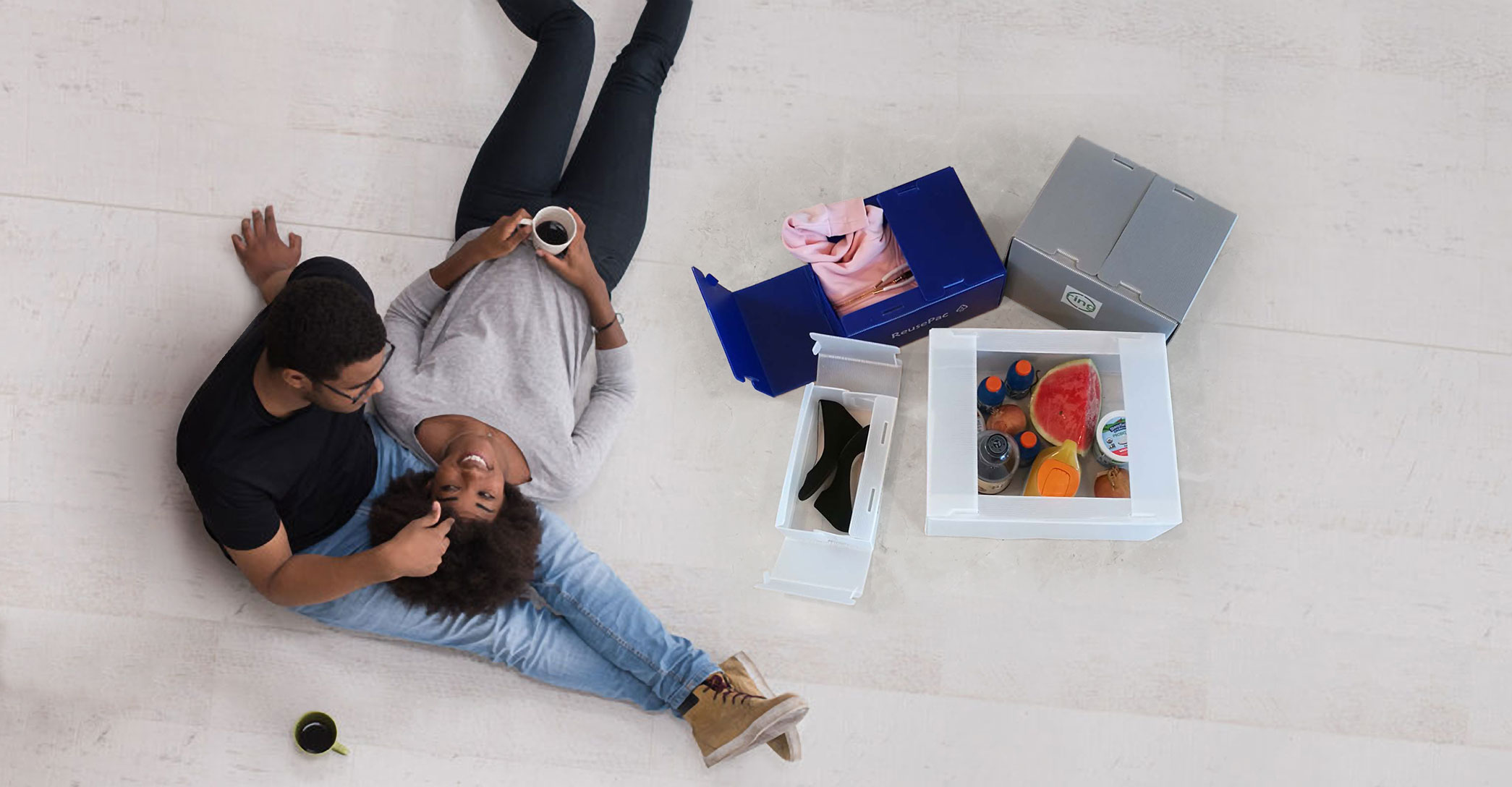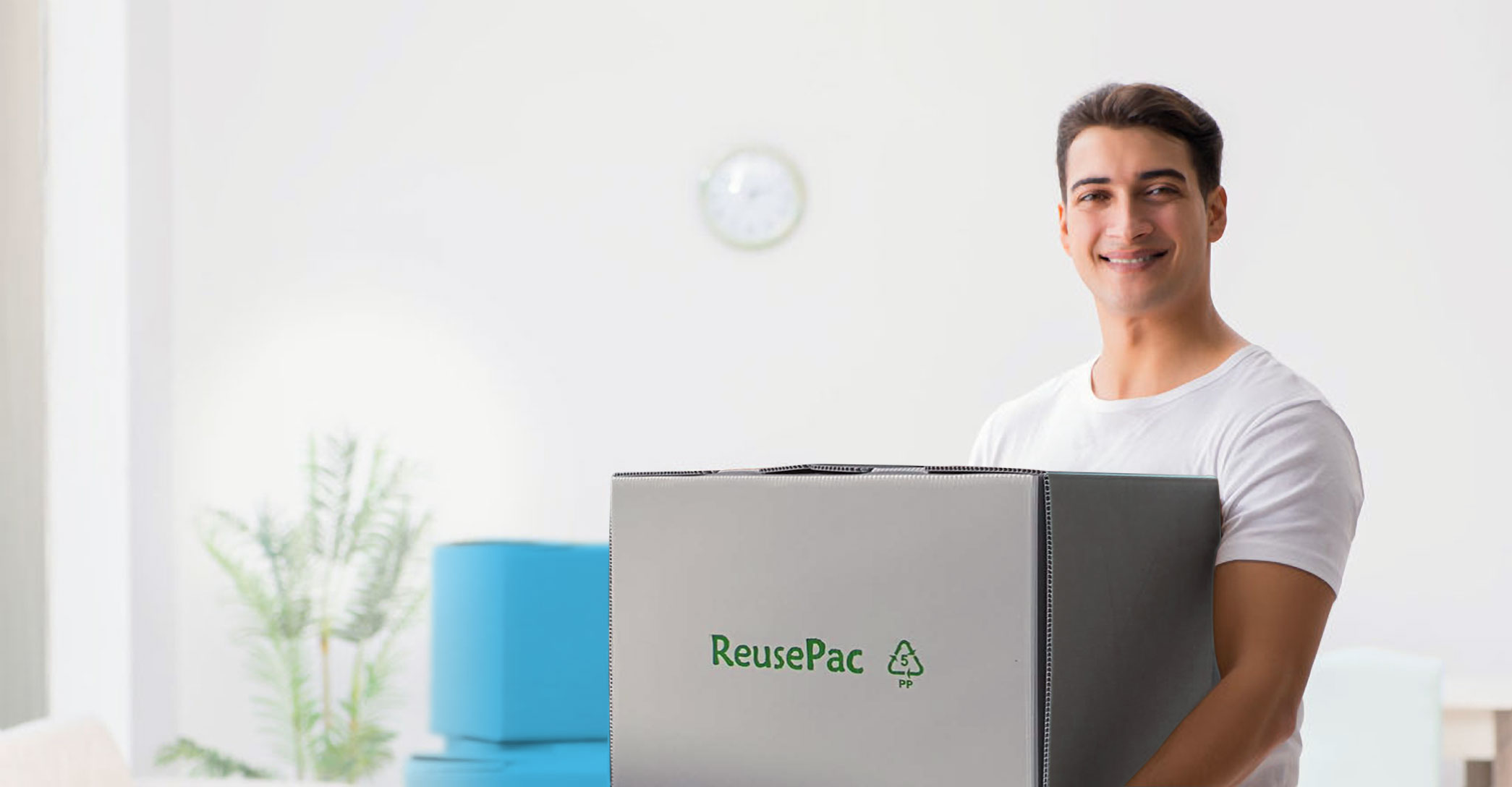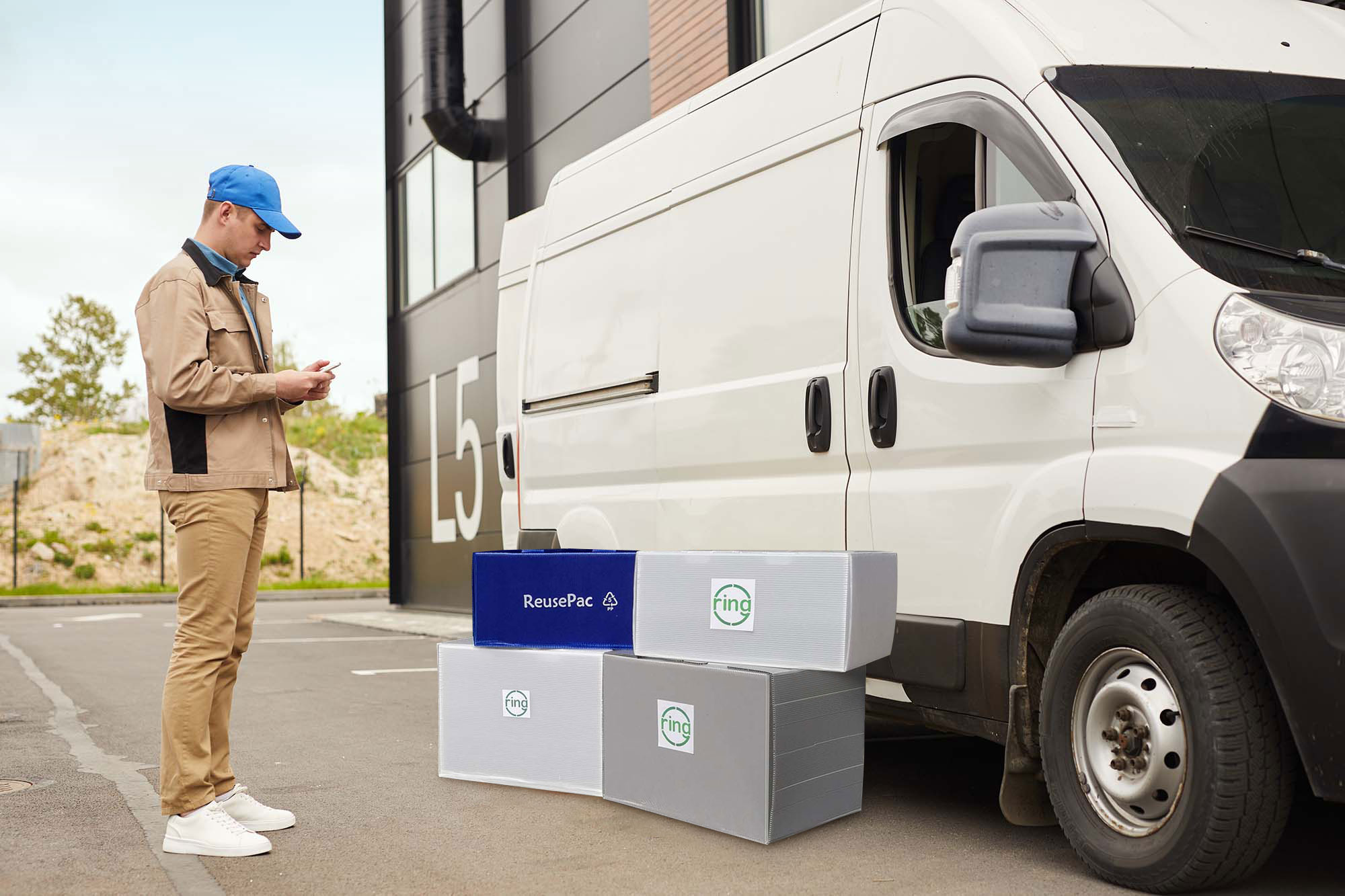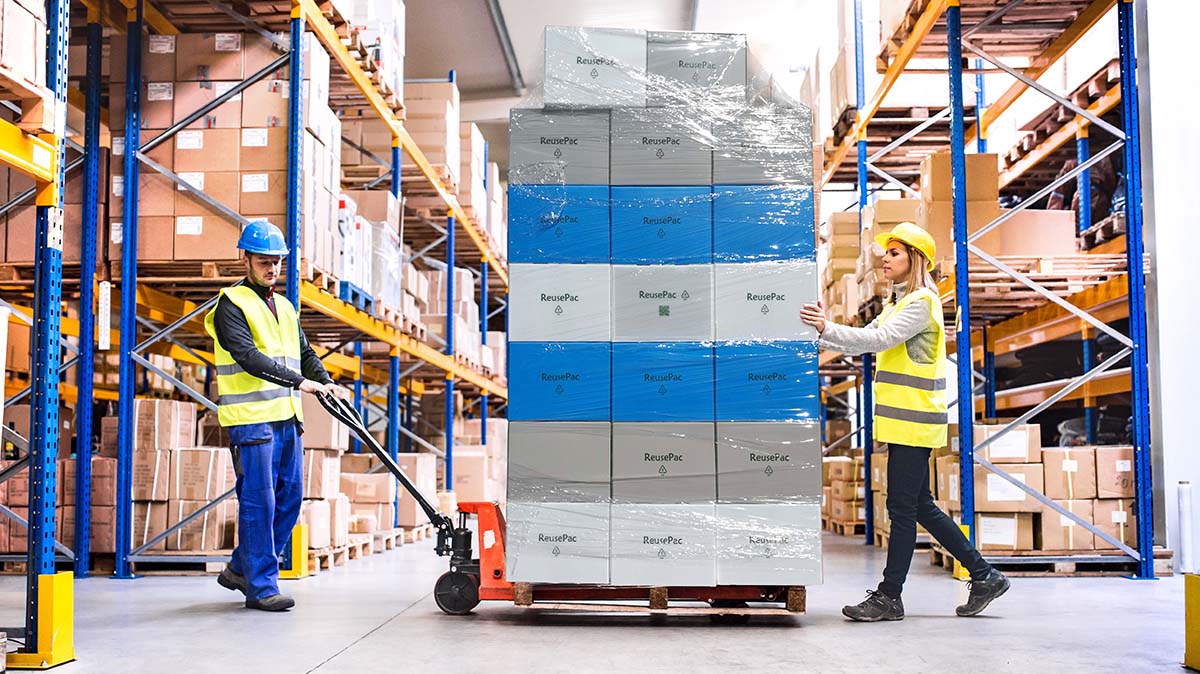 Circular ring and ReusePac are trademarks of our reusable boxes, the alternative to cardboard boxes and single-use shopping bags.  Here come new business opportunities in generating profits and Eco benefits at the same time. It saves money, trees and the environment.  It's the sustainable lifestyle with passion and pride to reuse boxes!   —  the Founder
Interlocked Flap Reusable Box
Erected from the blank, box flaps are interlocked at the opposite sides, also collapsible folded in small sizes to keep.
Tote Boxes Replace Plastic Bags
Grocery and retail shopping, carrying with handles. Same light weight tote can be used for heavy duty products.
Customized Reusable Box
We do custom designs according to your needs, supplying product samples quickly,.
Rod & C Groove Interlock Post Bulk Container
Can sit on any regular pallets, low costs, taking heavy stack loads, one piece folder.
Are you aware that the upcoming circular economy is worth $4.5 trillion for businesses?  ReusePac presents opportunities for business owners and individuals who have sales background and business connections based on the broad and trendy applications in large amount.  Are you in the packaging marketing and sales?  Do you have supply chain or specific segment network?  Do you own a local packaging or container business?  Or do you simply know someone?   Join the ReusePac team, gain profits and fulfill Eco purposes at the same time!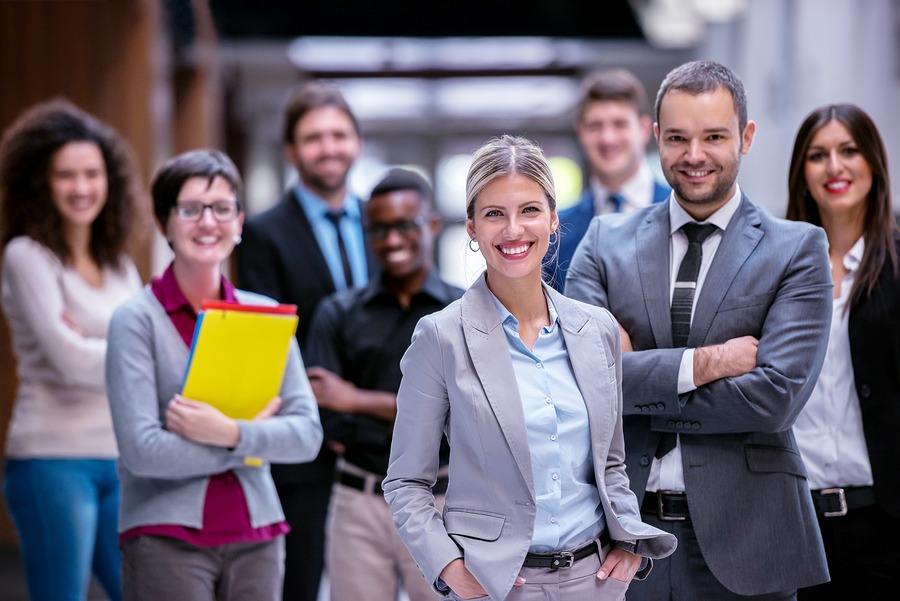 ReusePac won the Semi-Finalists of The Protective Packaging Design Challenge hosted by Sustainable Packaging Coalition (SPC). As suggested by the Challenge, all the finalists are producers of foams, insulation, mushroom packages, big lunch box types, ReusePac won it even in the category of reusable boxes.
A milestone utility patent on the ReusePac box designs was granted by USPTO.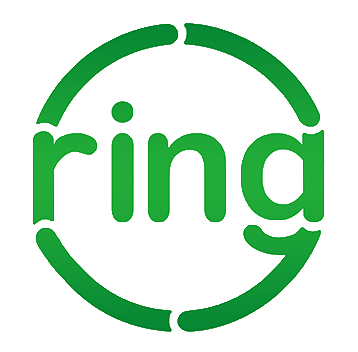 Phone: 1 954 445 6498
Fax:      1 954 217 3829
Email: info@reusepac.com
Address:
2562 Mayfair Ln.
Ft. Lauderdale, FL 33327