Our Products
One-Piece-Folder (OPF) Reusable Boxes
Are Made of Fluted Polypropylene (PP) Sheets.
We have reusable boxes in sizes of 16X12X12 inch, 16X12X08 inch, 13X08X05 inch (shoe box) and 20X16X10 inch open top reusable tote in stock for sampling and sales.  Each size of boxes are in light blue, gray and white colors.
Interlocked Flap Reusable Boxes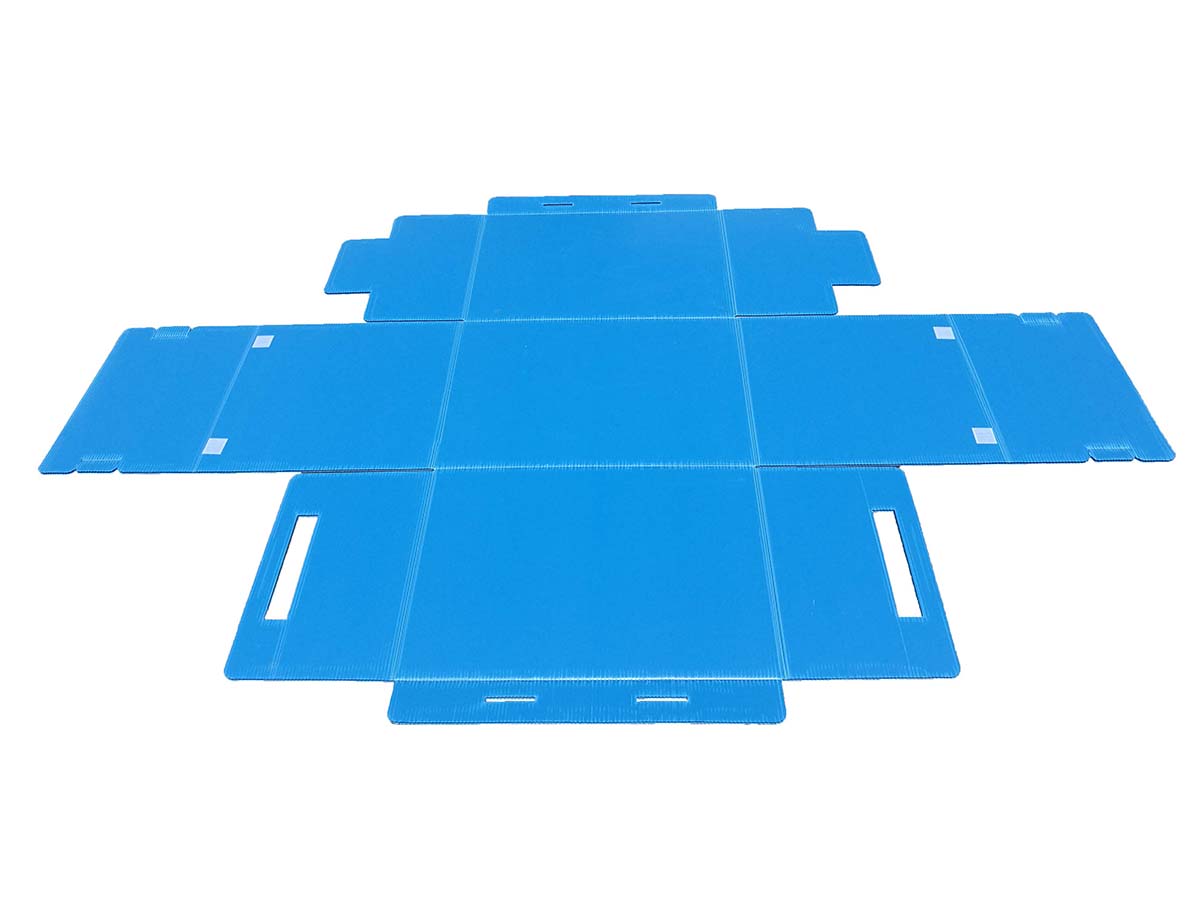 A die cut reusable box flat sheet with layouts and creases ready for assembly. 
Push upright flaps inward to insert tabs into slots and interlock.  For disassembly, also push flaps inward to unlock and disengage.
Pull back interlocked flaps to the sides, lift side panels to stand tightly with help of Velcro buttons. 
One side top flap is closed down and locked by locking tabs inserted in slots.  Repeat on the other side to close the entire box.
An standing reusable box and a same size box collapsed and folded in a thin and small pack.
ReusePac reusable boxes, with simple assembly, light weight, strong to hold and take heavy stack loads.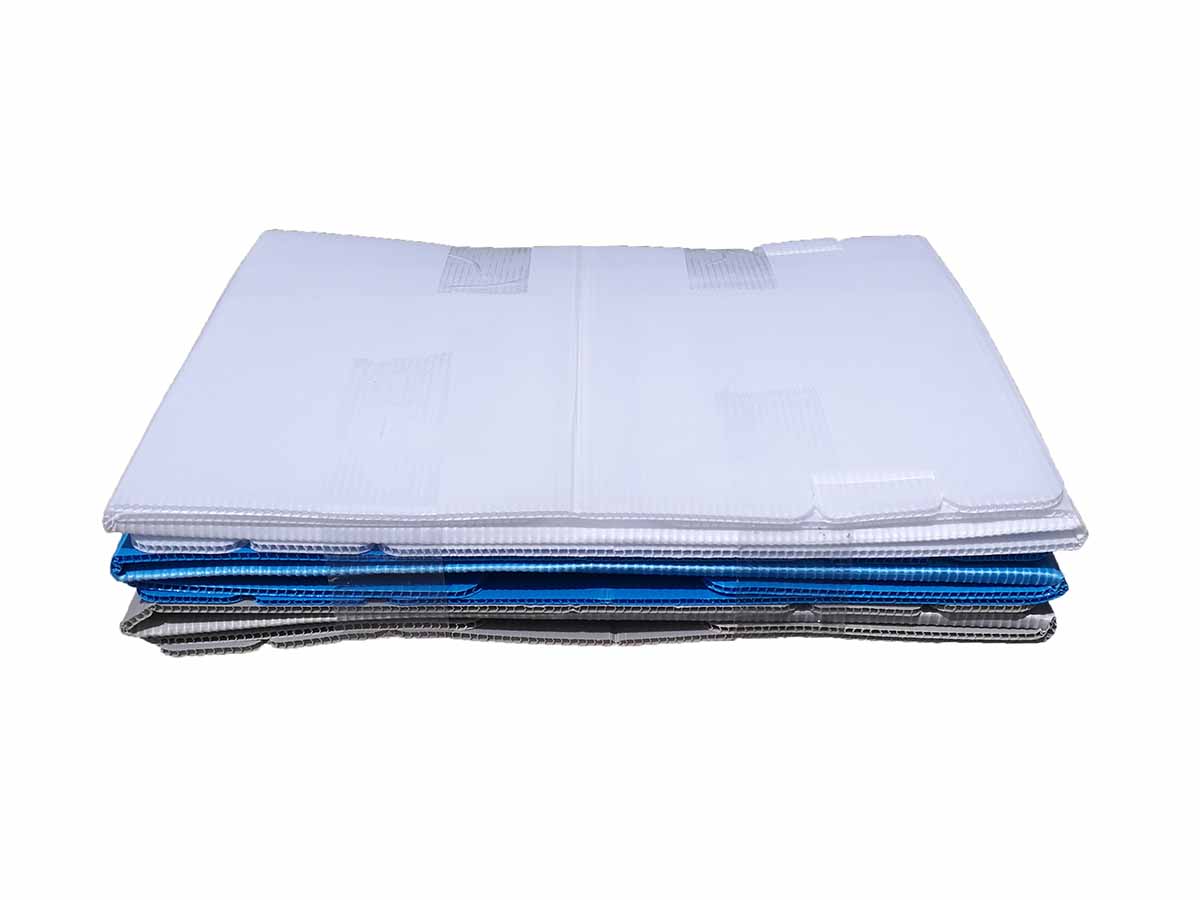 Reusable Tote Boxes / Tote Organizers / Heavy Duty Tote Boxes
Replacing single-use plastic bags, light weight reusable tote boxes can be reused hundreds of times for retail and grocery shopping.  ReusePac tote boxes are also convenient organizers in car trunks, home and offices.  Same box can be used for heavy duty parts, fresh produce and fruits transportations.
Three large ReusePac tote boxes vs. same three tote boxes in small collapsed pack.
Fold up opposite sides, push flaps inward to insert tabs into slots and Interlock flaps
Pull the interlocked flaps to the side, raise the outer flaps.
Insert lock tabs into lock slots, the tote box is assembled.
Customized Reusable Boxes
We design for your special needs and supply customized reusable box samples quickly.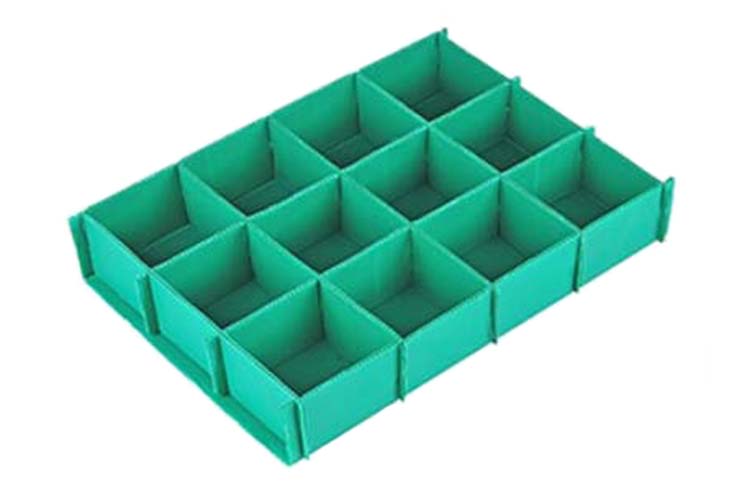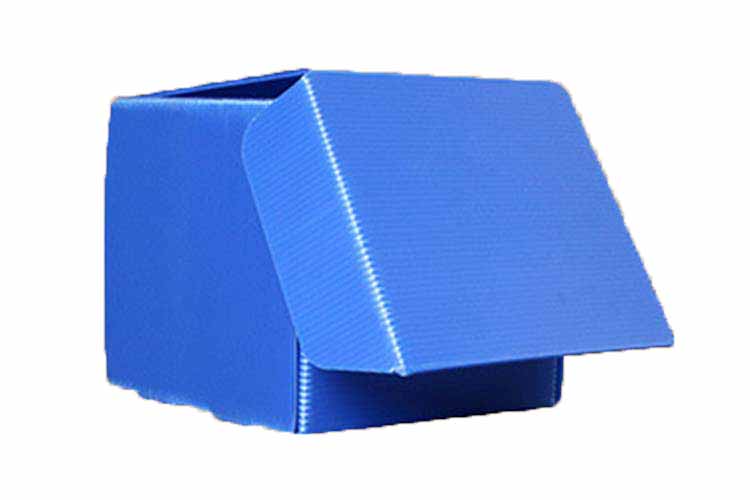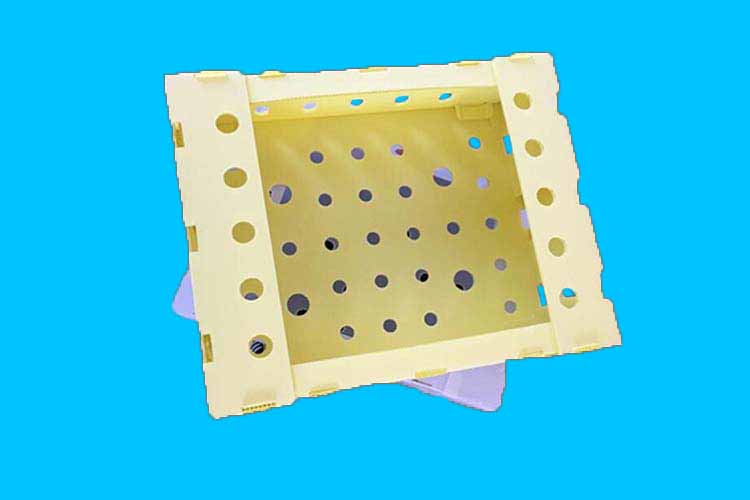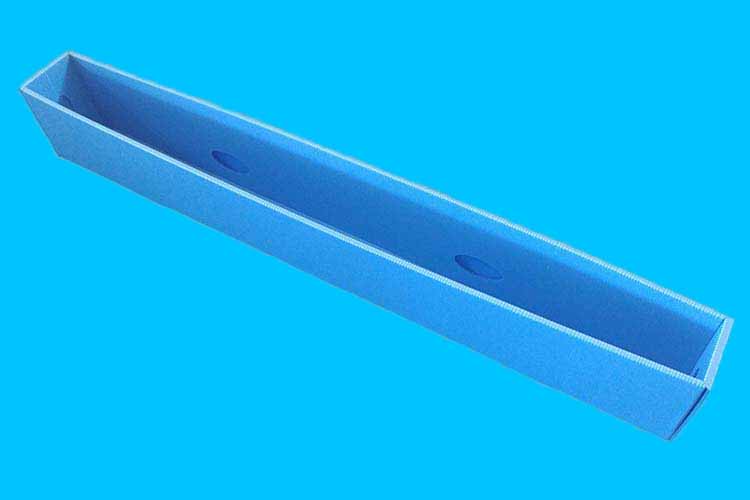 Hollow Rod and C Groove Interlocked Posts for

Bulk Containers / Homeless Shelters
                 The hollow rod and C shaped groove interlock mechanism enhances the structure strength in its entirety.  The interlocked posts at corners stand up against heavy stack loads, significantly reduces the wall thickness, material usage and the weight of entire large containers or shelter homes.
Reusable Fluted PP Sleeve Packs / Bulk Containers / Crates / Homeless Shelters
are based on Rod to C shaped groove interlocked corner posts, strong enough to support heavy stack loads.  Cutting down the wall thickness of corrugated polypropylene sheet from 10 mm to 5 mm, saving great amount of PP materials, ReusePac sleeve packs and large boxes do not need customized pallets, universally sitting on all standard pallets. ReusePac is the cheapest among all types of plastic bulk containers and sleeve packs.
Fold up Opposite Panels First
Lock Rods into C Grooves, Leaving a Half Panel Downward for Loading
Universally Sit on All Pallets, No Need to Use Customized Lids or Pallets.
Opposite C Groove Panels Folded Down and interlocked to the Backside of Bottom
Adding A Roof, It Becomes A Low Cost Rigid Homeless Shelter / Playhouse.

Phone: 1 954 445 6498
Fax:      1 954 217 3829
Email: info@reusepac.com
Address:
2562 Mayfair Ln.
Ft. Lauderdale, FL 33327